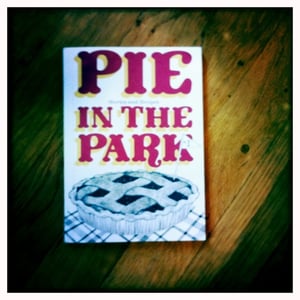 $

20.00
Pie in the Park: Stories and Recipes is a collection of stories and pie recipes from the annual Brooklyn pie-baking event, Pie in the Park.
Recipes include a Strawberry Balsamic Pie from the owners of Gowanus Pie shop Four & Twenty Blackbirds and a prize-winning Rock of Love Boozy Cherry Pie.
Included are 25 pie recipes in the categories of citrus, nut, cream & dairy, meat & vegetable and berry, along with personal anecdotes from each of the bakers, and a Q & A series with bakers and food advocates on their thoughts on pie and heirloom food.